Hi friends! Sorry for the no show yesterday. The holiday season has me sprinting in 20 different directions these days and not one of them landed me in front of the computer yesterday. Fortunately, I did get lots of projects crossed off my list so I have lots to share with you!
Next week is my son's first Christmas performance. Fork over the Kleenex! We've been practicing his 4 carols, complete with arm movements. I'm not sure what to expect on the actual day, but I know it will be irreplaceable. Video camera will be in hand!
After the performance is the holiday party...which means 4 dozen beautifully decorated Christmas cookies for me to make and teacher gifts to deliver. Today I bring you a "recipe" of sorts for what we are gifting Little Man's teachers this year. We contributed to the class gift, but I always think it's a good idea to give something a little more personal in addition.
This year I made Lemon Sugar Hand Scrub and it could not have been easier. Not only does it smell delicious, but it is made out of things you probably already have, and it makes your hands as smooth as a baby's tushy. No lie!
Here's what you need:
3 cups of white sugar
3/4 cup vegetable oil
1/4 cup Extra Virgin Olive Oil
1 big lemon
2 pint size glass jars with sealing lids (I used the Ball ones at Target, they come in a 4 pack)
Mix the sugar and oils together. Some people like to use all EVOO, however, it was a little too strong smelling for my taste. I used vegetable oil with just a little EVOO to give it a more lemony color.
Squeeze the lemon juice into the mixture. Be sure to fish out the seeds, but if a few get lost, it just makes it more
authentic!
Spoon into jars.
To pretty up my jars, I created a label on Avery templates and cut a square of burlap to put under the ring of the lid. Voila!
The brown scrub is a brown sugar cinnamon scrub I made for some other gifts.
Teacher hands work hard. Here's to pampering the special people who help mold
our
special people. Hug a teacher!
Next week I'll show you how I wrapped up these little gifts.
Linking up To: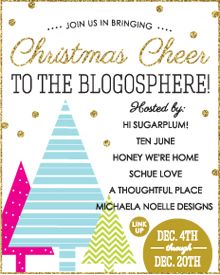 XO,
Sara