The last few days I've been sharing the details of my son's dino party. If you've missed any of those posts, check out the cookie favors here and the party menu here.
Today, I'll be showing you what I came up with in a moment of desperation for the cupcakes. You know you can't have a child's birthday party without cupcakes!
My first thought was just to make regular cupcakes and pop a little plastic dino on top, but I knew I could do better. Hmmm... It was actual Little who gave me the idea. "Volcanos Mommy!" Why son, I think you're on to something.
I found a recipe for lava cakes filled with melty chocolate, however, this is not what I needed with a bunch fo preschoolers! I just made chocolate cake and bakes it in a mini bundt pan. The little bundt cakes resembled volcanos enough...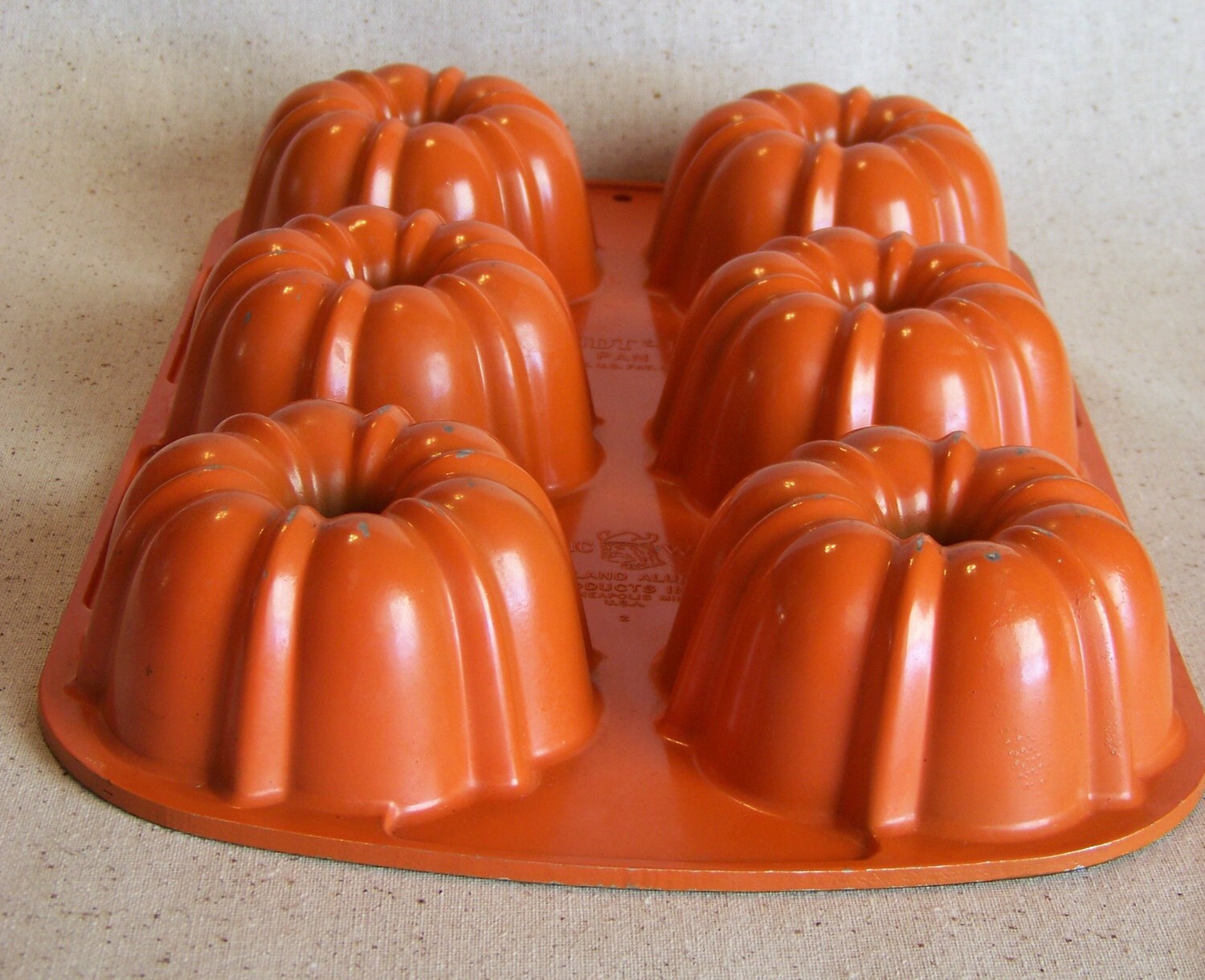 The tricky part was getting the lava. The lava cake recipe provided a recipe for a glaze, which I tinted with orange food coloring. However, when I tried it out, it was not nearly opaque enough to look like anything. This mistake worked out though, because the glaze sunk into the cake and made them extra moist and flavorful.
* Disclaimer: I absolutely HATE the word "moist", however, since it is in written form here, I'm writing it and moving on.
I wound up adding some powdered sugar, a bit of corn syrup and a little more orange coloring. The result, a volcano cupcake fit for an almost 4 year-old.
I stuck the dinosaur toppers from the Meri Meri dino cupcake kit on top and we were in business. The kids loved them and the parents thought they were delicious!
We made a little family version too!
I'll try and tell you my icing recipe below. You may have to play with it a bit. (I doubled this)
Melt 2 tablespoons of butter, 1/4 cup of sugar and 1/8 cup of milk in a sauce pan. Let it come to a boil and then remove from heat and stir in 1 cup of white chocolate chips till melted. Pour over cakes.
This is the part that sank into the cake, but it worked out and made them delicious! Save some icing back and then do this...
Add in about 1 cup of powdered sugar and 1 Tablespoon of corn syrup. I also added orange food coloring. Stir together and drizzle over cakes. Sprinkle red sprinkles on top.
I hope this works out for you if you try it. Remember, I was in desperation mode! If it's too thin, add more powdered sugar. You can't really mess it up. It will taste delicious!
Have a great weekend friends! Next week I have a few more party things to share, as well as my Easter mantle and tablescape. It will be here before you know it!
XO,
Sara